Digital Economy Spring Strategy Meeting
June 2014
The Digital Personhood Strategy Meeting took place on 4th of June. The Research Councils UK (RCUK) Digital Economy Theme was seeking to identify new priorities to help shape its future portfolio and strategic direction. The aim of the Digital Economy Theme is to support research to rapidly realise the transformational impact of digital technologies on aspects of community life, cultural experiences, future society and the economy.

We asked all of our attendees to submit one answer to the following question:

"What is going to be the main societal, economic or cultural challenge
associated with the digital economy space over the next five to ten years?"

We then asked them to sort these challenges into similar groups.
The results of this process are presented on this page.
Organisers:
John Baird, Lead Digital Economy Manager, EPSRC.
Clare Williamson, Digital Economy Manager, EPSRC.

Digital Economy Challenge Tree Map
Each section represents groups of challenges which the attendees thought were similar.
Hover over or tap any challenge to see the longer description submitted by the attendees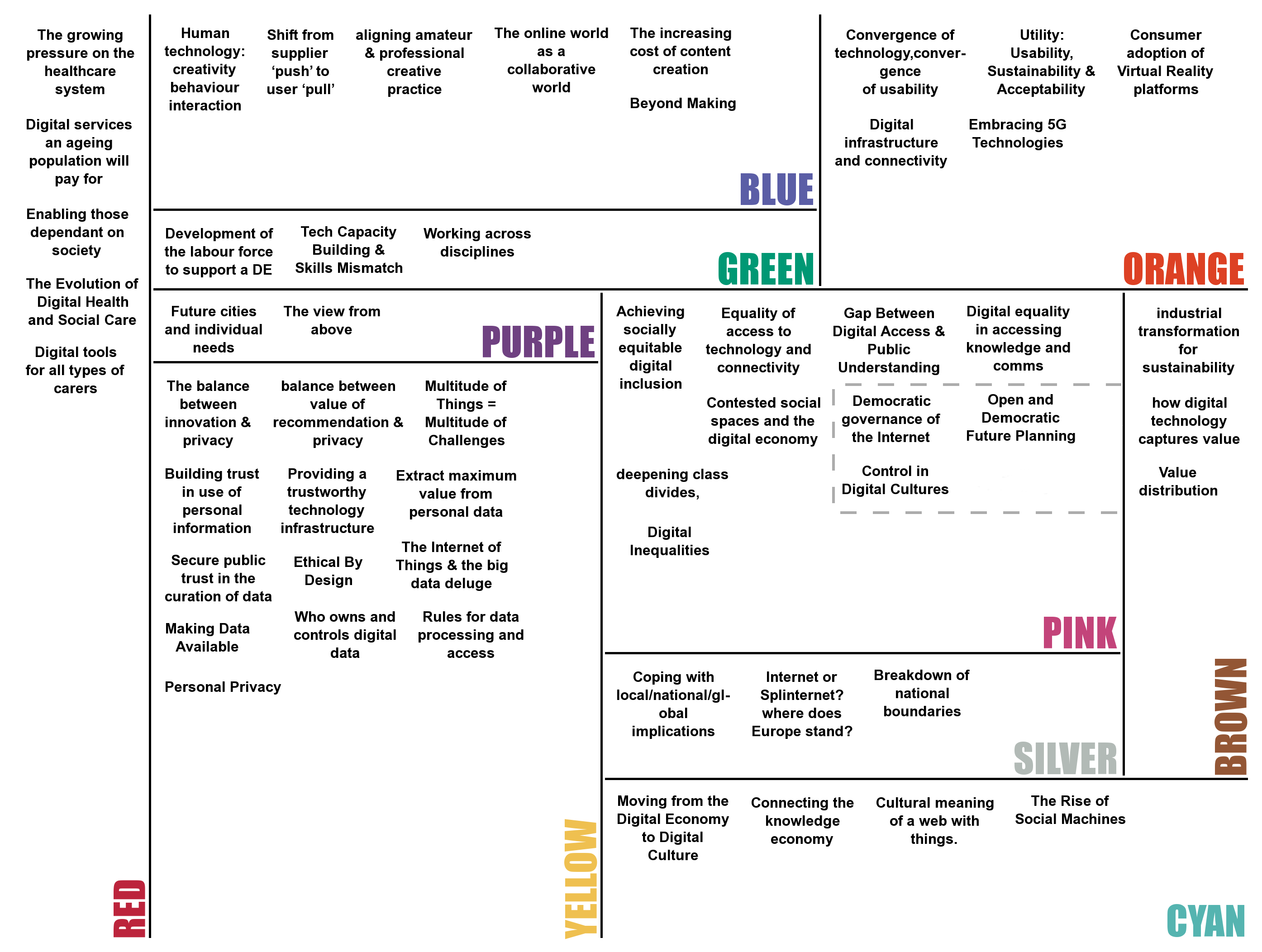 Meeting Documents
Please click a link below to download / open the document



Document
PDF Version

DE Strategy Meeting: Well Sorted Materials
(This document was provided to all attendees, showing the results of the challenge submission and grouping steps they carried out before the meeting)

Digital Economy Strategy Meeting Landscape - Release 001
(This document was generated from the feedback from the breakout sessions held during the meeting)